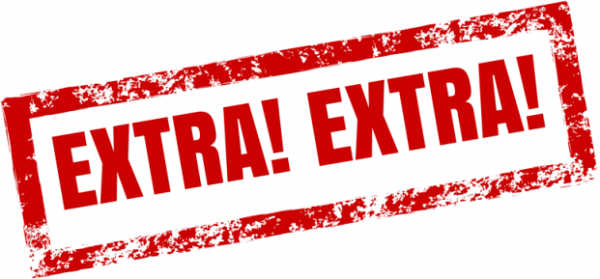 Notices:
Extras sale on the 21st November - shipping on the 23rd November. 
Website will be locked from 11am, and relaunch at 12 noon 

(UK Time)

with all items in stock (UK Time):

Archetype Deskmats - all variants
WCK Deskmats
Finale Deskmats - all variants
Crystal Series Deskmats - all variants
Boba Tea Deskmats - all variants
MX Switches / Moonstone / Skull Deskmats
POM Keycaps - ANSI Rainbow only
Infinikey Islander (incl deskmats and addons/novelties)
Infinikey Pastel - all variants (except peach) and all addons
EPBT Retro Cyrillic
Panpan Deskmats and Plushies
Live Group Buys:
DSA Magic Girl R2 is now live and doing amazingly!!
Plant Arcana

 

deskmats open a little while longer
Mt. Fuji

 

mats open till 20th November
Shogōki Switch available till 29th November
GMK Fundamentals

 

is up and doing super well, with a strong attachment rate for those accent keys!!
Tsukuyomi (65%+Macro) and Sagittarius Keyboard GB's later this month!!
Concluded Group Buys Latest Position:
Keyboard group buys currently in production:

Clarabelle - Now in Manufacturing (expected January 2021)
Candybar R2.1.1 - Shipping next month (expected November 2020)
J-01 - Manufacturing order placed for all parts except PCBs and Plates (expected June 2021)
GMK sets currently in production:

GMK Bleached (expected November/December 2020)
GMK Black Lotus (expected January/February 2021) 

(deskmats arrived and shipped for orders with just a deskmat)

GMK Midnight Rainbow (expected February/March 2021) (deskmats arrived and shipped for orders with just a deskmat)
GMK Mecha-01

 (expected March/April 2021 - deskmats arrived and shipped for orders with just a deskmat)

GMK Shoko R2 (expected May 2021)
KAT sets currently in production:

Drifter (expected November 2020 - Deskmats have arrived)
Monochrome (Awaiting Manufacturer Invoice)
SA sets currently in production:

Rocket (expected June 2021)
Deskmats currently in production:

Cute Keyboard Club

 

(arrived at warehouse - awaiting TKC approval to ship)
RGB Candymat

 

(Now shipping to Prototypist - expected November)
Rain series

 (arrived at warehouse - awaiting TKC approval to ship)

Moody Moon Deskmats (expected December 2020)


Fruit Switch Deskmats (expected December 2020)

UYU Deskmats (expected January 2021)

Lemon Heaven Now (expected January 2021)

Samoyed Deskmats (expected January 2021)

Monochrome Series Deskmats (expected January 2021)

Synthwave Series (expected February 2021)

Mech Series by Alexotos (expected February/March 2021)

Monstera mats (expected February 2021)

Controller Series (expected February 2021)

Nyap Time Series (expected March 2021)
Infinikey sets currently in production (incl matching deskmats):

Aether

 

(arrived at warehouse, undergoing sorting - awaiting TKC approval to ship)

Strawberry Lemonade

 (expected November 2020 - Deskmats arrived)

Port (expected December 2020 - Deskmats arrived)


808-Boom (expected January 2021 - Deskmats arrived)

Amalfi (expected January 2021)

Musubi (expected January 2021)

Blacklight (expected February 2021)

Comfy (expected March 2021)

Dark Cyrillic (expected March 2021)

Cabernet (expected April 2021)
Misc Group Buys in production

POM Keycaps - Compat kit orders still outstanding - awaiting ETA from Escape Keyboards - Likely February 2021
Completed and shipped Group Buys

Infinikey Graen and Deskmats
Candybar R2  - (R2.1 still outstanding)
Archetype mats - all orders shipped

 

Pastel / Black Lotus Deskmats only - all orders shipped

June CF plate GB - all orders shipped


J-02 Limited Edition (only orders bought via Prototypist) - all orders shipped

POM Keycaps (orders without Compat Kit only) - all orders shipped
Islander and deskmats -

 

all orders shipped

Panpan plushies and deskmats - all orders shipped
Finale Deskmats

 - 

all orders shipped

Adron - MX Switches, Stefan - Red Skull, BlackRiver - Spaceman - 

all orders shipped

Boba Tea Series

 - 

all orders shipped

Crystal Series - all orders shipped
WCK Deskmat

 - all orders shipped

EPBT Retro Cyrillic - all orders shipped


Infinikey Pastel - all orders shipped